Drug & Alcohol Rehab Center in Chandler, AZ
Addiction Treatment in the Greater Phoenix Area
Valley Hope residential treatment center in Chandler, Arizona, offers a trusted evidence-based substance use disorder treatment program just outside of Phoenix. Valley Hope of Chandler provides compassionate, individualized residential care managed by a team of clinical experts in a comfortable environment that supports healing and recovery from drug and alcohol addiction. Your customized team of treatment and recovery experts work with you to develop a comprehensive treatment plan that addresses physical, mental, spiritual, and emotional health needs.
You are not alone – At Valley Hope, we know recovery from addiction is possible because we have witnessed thousands of people heal from addiction and reclaim their lives in sobriety.
Get started today on the path to healing from addiction!
Valley Hope of Chandler is located just 17 miles southeast of downtown Phoenix. The residential treatment center is off Arizona Avenue and Galverton Street, and just two minutes from AZ-87.
We accept most private insurance plans and proudly serve Veterans under VA's Community Care Network.
Your tailored treatment plan can include a variety of co-occurring services including medical detox, medication-assisted treatment (MAT), individual and group therapies, cognitive behavioral therapy, and more.
We're committed to you succeeding in recovery.
Restore your life today and experience the miracle of sobriety – give us a call at  (480) 899-3335 and let us help you chart your path.
Arizona Residential Rehab Details
Onsite, medically monitored detoxification and medication-assisted treatment (MAT).
Clinical assessments to address medical and therapeutic needs.
A custom care team of certified medical professionals and licensed clinicians.
Individual and group therapy.
Spiritual care focused on practicing the 12 Steps.
Education covering the science of brain chemistry and substance use disorders.
Tools to manage cravings, avoid relapse and support long-term sobriety.
Customized continuing care plan to manage the transition from inpatient treatment to the next stage of recovery.
Case management including discharge planning and return to work assistance.
Outdoor and indoor recreational activities.
For 37 years, Valley Hope of Chandler has served Arizona communities with high quality alcohol and drug rehab residential treatment. Our approach – our MISSION - is founded on treating all who struggle with addiction with compassion, dignity, and respect.
Healing can begin with a simple phone call to our compassionate Care Team – call (480) 899-3335 and get the help you need.
An Institute of Quality
Aetna recognizes facilities in its network that offer specialized clinical services for certain health conditions. Facilities are selected for exemplifying excellence in care, commitment to continuous improvement, meeting certain standards of quality, and cost efficiency.
Blue Distinction Center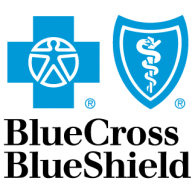 Blue Distinction Centers are nationally designated facilities that show a commitment to delivering improved patient safety and better health outcomes, based on objective measures that were developed with input from the medical community and leading accreditation and quality organizations.
Cigna Center of Excellence
The designation recognizes top performing addiction recovery centers that provide patients with quality care, an exceptional experience and cost efficiency. The Center of Excellence program evaluates patient outcomes and cost data using nationally recognized standards.
"Valley Hope saved my life. They know what they are doing, and they really care."  - Sammie, Valley Hope Alumna
"I can't explain to you the people, the staff, the experiences. The things I let go of. The people I still stay in contact with til this day. Valley Hope changed my entire aspect of life after my addiction completely blinding me of it. I would refer anyone I know to this place, and have been back multiple times to see it." -Brittany, Valley Hope Alumna
"I highly recommend Valley Hope to anyone that's trying to stop drinking alcohol and doing drugs. All are welcomed here. I now have four years of sobriety. Thanks for helping me get my life back, your staff was kind and loving. They showed me how I can live sober and free." – Miguel, Valley Hope Alumnus
Ready for treatment?
For help 24/7 call (800) 544-5101 to speak confidentially with a treatment and recovery expert now. Our Admissions Team can provide a free assessment to determine the most appropriate level of care.