Leading with Compassion, Diverse Experience and Clinical Expertise
For more than 50 years, Valley Hope has helped people, families and communities find hope and healing from the disease of addiction. Our world class team of executives and clinical experts are accomplished leaders in the addiction treatment and recovery field. Together, they leverage their diverse skills and experiences to ensure Valley Hope provides effective, innovative treatment and recovery support to individuals and families.
Steven Knuth
President and CEO
Steve Knuth brings more than 30 years of executive leadership experience and a passion for treatment and recovery to Valley Hope. As the founder of AgWest Commodities, a company specializing in agricultural price risk management and customized marketing plans, Steve expanded the business from the basement of a farmhouse to 10 locations across the Midwest. In building the premier grain marketing service in the Midwest, he cultivated an effective company culture based on integrity, professionalism and the highest level of customer service.
Steve began his Valley Hope journey as a patient at the Norton, Kansas, treatment center in 1989.  He joined the Valley Hope Foundation Board in 2008 and the Valley Hope Association Board in 2016.  Steve served as Vice Chairman of the Valley Hope Board in 2018 and became Chairman of the Board in the spring of 2020.  He assumed the interim role of President and CEO of Valley Hope in early July 2020 before officially taking over the role on November 1, 2020.
Driven by his recovery found through treatment at Valley Hope, Steven brings a unique perspective, vision and energy to his role as President and CEO.  His gratitude for the life-saving help he received at Valley Hope has resulted in many years of financial support for the organization, including serving the interim CEO role without compensation. And, Steve and his wife Jan are committed, longtime donors to the Valley Hope Foundation. He is fully dedicated to positioning Valley Hope for 50 more years of saving and transforming lives.
Brien-Kevin Walker, CPA
Senior Vice President of Finance and Chief Financial Officer
Kevin Walker leads Valley Hope's financial planning, analysis, accounting and reporting. With 33 years of award-winning experience in the healthcare industry, Kevin has served in public accounting and executive leadership roles. For 20 years he has served a diverse range of mental health organizations including behavioral, psychiatric, addictions, outpatient services, physician practices and aftercare services.
Prior to joining Valley Hope, Kevin built a distinctive career in financial leadership, including serving in CEO, COO, CAO, and CFO roles at HCA, UHS, SBH and AAC. While at SBH, he developed and presented annual operating and capital budgets incorporating Malcolm Baldrige criteria (adopted throughout SBH) at the Annual CEO Conference. Kevin also facilitated SBH's adoption of Quint Studer principles by creating various quantification tools to spearhead the Malcolm Baldrige journey. As the Ethics and Compliance Officer for HCA, he performed all ethics and compliance training, chaired quarterly meetings including policy review, performed all investigations and prepared HCA's comprehensive "Triennial Ethics and Compliance Audit."
In addition to his varied experience in financial management, business leadership and corporate strategy, Kevin has earned accolades including Southwest Alliance Award Examiner Training 2017 and the Missouri Quality Award Team at HCA-Research Psychiatric Center 2012. A certified public accountant, he earned an MBA concentrating in accounting information systems and decision sciences from the University of South Florida. Today, Kevin is passionate about helping Valley Hope strengthen and maximize its efforts to help people and families impacted by addiction.
Dr. Patrick Hall
Senior Vice President of Operations
Dr. Patrick Hall oversees the operations of all of Valley Hope's treatment centers across seven states. Previously, he served Valley Hope as vice president of clinical services, vice president of research and innovation, and interim executive vice president. Dr. Hall is a licensed clinical psychologist and earned a doctorate in clinical psychology from Wheaton College. He has received extensive training at leading health centers including Mt. Sinai Hospital, Edward Hines VA Medical Center, the University of Chicago Medical Center and the Iowa City VA Health Care System.
Dana Kerney
Senior Vice President of Business Development
Dana leads the Valley Hope marketing and business development teams, driving strategic efforts to serve more patients at 19 treatment centers, and expanding awareness of our services across all markets. She joined Valley Hope in 2009 and has served in various roles including residential and outpatient counselor, market development manager, corporate EAP manager and regional director of business development. Dana has a strong passion for connecting patients and families with life-saving treatment and restoration in recovery.
Peggy O'Sullivan
Senior Vice President of Professional Services
Valley Hope's Professional Services Division was established in 2021 to design and improve select programs and processes in service of Valley Hope's mission and stakeholders. The Division is comprised of subject matter experts in clinical, medical, compliance, business services, business systems, and training. Peggy facilitates coordination and communication in support the Division's multi-disciplinary initiatives.  She has been with Valley Hope since 2010 and has served in various roles including admissions counselor, assistant program director, business manager and executive director. Prior to joining Valley Hope, Peggy worked in state and local government administration for over 20 years. She is a licensed counselor in Arizona, and holds a master's degree in public administration and a second master's in counseling.
Dr. Jon Siebert
Director of Medical Services
Dr. Siebert was named Valley Hope's Medical Director in July 2018 and has spent more than 20 years in medicine. He is board certified in family practice, as well as addiction medicine by the American Board of Preventative Medicine. He started his career in 2000 as a family doctor in Atchison, Kansas, before joining our Atchison facility in 2002. As Medical Director, Dr. Siebert will ensure that all Valley Hope facilities maintain good medical care for patients and also will oversee medication assisted therapy when appropriate. Dr. Siebert earned his Bachelor of Science in biology from Kansas State University and a medical degree from the University of Kansas School of Medicine. He completed his residency program at Smokey Hill Family Practice in Salina, Kansas. Jon considers himself forever a K-State Wildcat.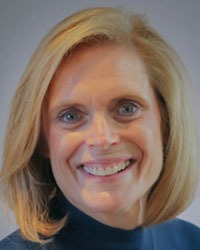 Susan Warren
Director of Clinical Services
Susan Warren has been a leader in the behavioral health community with more than 14 years of service to Valley Hope, most recently as Assistant Director of Clinical Services for Valley Hope. She also served as Executive Director for the Valley Hope of Chandler, Arizona, residential facility. Susan is passionate about serving those families that have been afflicted by the family disease of addiction. She was instrumental in developing an online Family Intensive Treatment program in 2010, which gave family members their own treatment option. She is a strong supporter of helping family members seek their own treatment. Susan is a licensed counselor in Arizona who received her Master of Arts in counseling from Ottawa University, Phoenix, in 2010 and then completed advanced studies in trauma, abuse and deprivation. She has a bachelor's degree in business administration from Cal State University East Bay. Before entering the SUD industry, Susan had more than 25 years of experience in human resources.
Melissa Kinworthy
Director of Clinical Services
Melissa Kinworthy has previously served Valley Hope as Outpatient Program Director, Outpatient Clinical Supervisor, and Outpatient Clinical Director. Melissa has more than 10 years of clinical experience in substance use disorder treatment including working with women suffering from addiction and trauma, as well as Native Americans in Arizona. Melissa is a U.S. Army combat veteran, serving in the Military Police Corps. Following her military service, she earned her bachelor's degree in psychology, her master's degree in addictions counseling in 2009, and a second master's degree in professional counseling in 2011. Melissa currently oversees Valley Hope's Veterans Program and serves as Valley Hope's point of contact for VA Medical Centers across the Midwest and Southwest.
Sandy Bauer
Chief Nursing Officer
As Chief Nursing Officer, Sandy oversees patient care at Valley Hope treatment centers, integrating and coordinating a patient centric nursing strategy. A registered nurse, Sandy has served at Valley Hope since 1992, with experience managing nursing care as Director of Nursing at Valley Hope's residential treatment facility in Nebraska. She completed her Bachelor of Science in Nursing at Kearney State College and received her Master of Science in Nursing, Nurse Executive from Nebraska Methodist College. Sandy is passionate about delivering quality patient care and developing nurses into future leaders.
Bryan Hunt
Director of Operational Services
Bryan provides oversight to the everyday operations of all Valley Hope treatment centers. His previous role as Executive Director of Valley Hope of Boonville and his 27 years of healthcare administration experience gives him a robust understanding of the needs of our facilities. He is a licensed Nursing Home Administrator in both Missouri and Arkansas, and he has operated nursing homes in several parts of the state in private and public sectors. Bryan served as the Deputy Director for the Missouri Veterans Commission for over 9 years where he oversaw operations for 7 skilled nursing homes, 5 operating cemeteries, and 55 Veteran Service Offices across the state. Bryan received his B.S. in public administration from Missouri State University in Springfield, MO and completed graduate work at Lindenwood University in St. Charles, MO. He is also a U.S. Army Veteran.
Dr. Tiffney Yeager
Chief Compliance Officer
Dr. Yeager has been with Valley Hope in some capacity since 2004. In her current role, she ensures that Valley Hope maintains its accreditation and licensing set by the Joint Commission and the seven states we serve. Tiffney is a licensed psychologist and licensed clinical addiction counselor. She earned a Bachelor of Arts in psychology from Creighton University, as well as a master's degree in psychology and a doctorate in clinical psychology, both from the University of North Dakota. In graduate school, Tiffney spent nine months living and working on the Northern Cheyenne reservation, which she described as a wonderful and humbling training experience.
Laurie Shinn
Director of Business Services
Laurie began working with Valley Hope in 2001 and has held several positions with the organization including Business Manager at the Norton facility for 12 years. She earned a Bachelor of Business Administration and a Master of Science in management from the University of Phoenix. In her current role, she acts as liaison to the Business Operations Managers and Financial Counselors and assists with daily operations and patient finance at the facilities. Laurie works to share her deep care and concern for our patients in delivering excellence in patient care through all operations and support staff roles.
Patrick Fields
National Director of Contracting and Revenue Cycle
Patrick Fields oversees the contracting and revenue cycle needs for Valley Hope.  He has over 28 years experience in the medical and behavioral health fields, serving as an executive for several major behavioral health and substance use treatment companies for the past 15 years.  Patrick has led the start-up and development of numerous inpatient and outpatient programs and facilities across the country and has an in-depth knowledge of contract development, rate negotiations, regulatory compliance, and revenue cycle best practices. Patrick holds a Bachelor of Science in Psychology from Middle Tennessee State University and a master's degree in Public Health from the University of Southern Mississippi.
Regina Beikman
Director of Human Resources
Regina Beikman joined the Valley Hope team in 1996 and has held various positions in the Human Resource field.  In her current role as Human Resource Director, Regina oversees employee relations, payroll and benefits, recruiting, and talent management. As leader of the Valley Hope human resources department, Regina focuses on developing and executing recruiting, offering a competitive salary and benefit package, and employee relations strategies that represent the organization's culture and values. As a member of the executive team, Regina contributes directly to long and short-term strategic objectives of the organization while maximizing organizational effectiveness. She oversees HR programs and initiatives that enhance the employee experience, while supporting the staff and leadership across the organization.
Kathy Erbert
Director of Contract Administration
Kathy is a 30-year veteran of Valley Hope, and currently serves as Director of Contract Administration and Payer Relations. She is responsible for developing and maintaining national managed care/insurance and self-funded contracts. Kathy also resolves contract and customer service concerns, works closely with utilization review, and oversees clinical compliance with all contract requirements. A proud alum of the University of Nebraska-Lincoln, she is dedicated to helping those who suffer from drug and alcohol addiction find the help they need.
Renee Hawks
Director of Information Systems
A native western Kansas farm girl, Renee believes putting in the hard work today will improve all tomorrows. It's an approach that's served her well in her career. Renee joined Valley Hope in 2009 as a customer support technician. Since then, she's taken on increasing responsibility and expanded her knowledge as network administrator and support service technology manager. She understands the vital role technology plays in connecting patients to our programs and she's excited for what future technologies hold for our patients. Renee attended Fort Hays State University where she studied biology.
Megan K. O'Connor
Executive Director – Valley Hope Foundation
Megan is responsible for fundraising activities including the Annual Fund Drive, major gift solicitations, special events and stewardship. After earning a BS in business administration and marketing from Oregon State University, Megan began her career as an event planner in the hotel/hospitality industry. She joined Valley Hope in 2003 and was certified as an addiction counselor in 2004. In 2005, Megan was promoted to her current position where her efforts have helped countless patients and their families get the treatment they need. Megan holds a certificate of fundraising management from The School of Philanthropy, University of Indiana.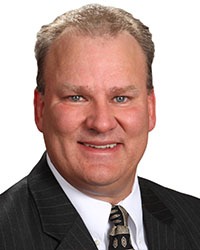 Tom Lolley, Chairman
Nominating Committee / Marketing Committee
Michael Colip, M.D., Vice-Chairman, Treasurer
Executive Committee / Compensation-Finance
Committee / Scholarship Committee
Doug Sebelius, Secretary
Executive Committee / Scholarship Committee
John McClymont
Nominating Committee / Scholarship Committee
Dave Hill
Compensation-Finance Committee / Oversight Committee
Merlynn Colip
Board Member Emeritus
"Valley Hope saved my life. They know what they are doing, and they really care."  - Sammie, Valley Hope Alumna
"I can't explain to you the people, the staff, the experiences. The things I let go of. The people I still stay in contact with til this day. Valley Hope changed my entire aspect of life after my addiction completely blinding me of it. I would refer anyone I know to this place, and have been back multiple times to see it." -Brittany, Valley Hope Alumna
"I highly recommend Valley Hope to anyone that's trying to stop drinking alcohol and doing drugs. All are welcomed here. I now have four years of sobriety. Thanks for helping me get my life back, your staff was kind and loving. They showed me how I can live sober and free." – Miguel, Valley Hope Alumnus