About Valley Hope of Norton
Located in a peaceful small town in the northwestern corner of Kansas, Valley Hope's original residential addiction treatment center in Norton has helped thousands of adults struggling with addiction since 1967.
Our residential rehab program includes safe, medically-monitored detox from drugs and alcohol, healing therapies, addiction education, relapse prevention planning and long-term recovery strategies. Our treatment approach blends 12 Step philosophy with innovative clinical methods to treat alcohol and drug addiction.
Our evidence-based, patient-centered care is provided by a team of compassionate clinical experts in a comfortable environment that supports holistic healing. Our treatment and recovery experts customize a comprehensive treatment plan for each patient that addresses physical, mental, spiritual and emotional health needs. Your treatment team works hand in hand, side by side with you to achieve not just sobriety, but long-term recovery during and after your treatment stay.
Norton Rehab Program Details
On-site medical detox and MAT therapy options
Utilizes milieu therapy, group therapy, individual and family therapy
Our counselors, chaplains, physicians, nurses and psychologists work together to meet the physical, mental, social and spiritual needs of each individual
Patients receive more than 40 hours per week of individual counseling, 12 Step sessions
and group therapy
Facilitates patients introduction and involvement in 12 Step meetings
Discharge planning and return to work assistance
Outdoor and indoor recreational activities
Virtual Family Care
Assessments
Residential // Intensive Outpatient // Medical Detox // Virtual Family Care
Admissions 24/7: (785) 877-5101
709 West Holme St
Norton, Kansas 67654
GET DIRECTIONS
For help 24/7 call (800) 544-5101 to speak confidentially with a treatment and recovery expert now. Our Admissions Team can provide a free assessment to determine the most appropriate level of care.
Blue Distinction Center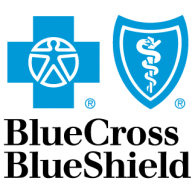 Blue Distinction Centers are nationally designated facilities that show a commitment to delivering improved patient safety and better health outcomes, based on objective measures that were developed with input from the medical community and leading accreditation and quality organizations.
Cigna Center of Excellence
The designation recognizes top performing addiction recovery centers that provide patients with quality care, an exceptional experience and cost efficiency. The Center of Excellence program evaluates patient outcomes and cost data using nationally recognized standards.
Meet Your Team
Regional Director of Operations, Susan Warren, explains Milieu Therapy and the treatment experience at Valley Hope
Westley Kendall
Executive Director
Marissa Davis, Director of Nursing
What makes Valley Hope unique?
Valley Hope is unique because the patients are not treated as a number but rather as a person who needs love and unbiased help.  Each person may have a different story, but they are all individuals here for the same reason, to recognize their powerlessness to their substance of addiction. Here at Valley Hope, the patients become family.  We celebrate their successes and help them when they stumble along the path to recovery.
Describe the Valley Hope Way. What does that mean to you?
We model the Valley Hope way but providing them with care and compassion, giving them a listening ear and hug when they need it, as well as loving them during treatment.  Most importantly, I feel we do a wonderful job of changing their way of thinking, that addiction is a disease instead of a choice.  Once people come to terms with that way of thinking, they are able to realize that addiction will be a life long struggle and they are not cured when they leave treatment.
How has your experience at Valley Hope affected you personally?
I pride myself in providing care to people of all backgrounds without judging them or treating them differently.  All people deserve equal and unbiased care, and coming to Valley Hope solidifies that belief. I personally feel growth within myself towards accepting and loving people as they are.
How does MAT therapy help patients?
Medication assisted treatment is a tool we offer patients struggling with alcohol and opioid addiction.  At this time, there isn't enough evidence-based research to support medication assisted treatment options for other substances.  In my experience thus far, I have noticed that medication assisted treatment has been helpful in reducing cravings for alcohol and opiates.
Explain the medical detox process.
Some patients are prescribed Suboxone to help with stepping down off of opiates, whether that be prescription opiates or heroin.  Each patient that comes in for treatment is evaluated by a nurse and stays in a detox room at minimum for the first night to be monitored.  If a patient comes in under the influence of drugs or alcohol, they are monitored in the detox level of care until they are considered stable by the nurse, at which point they move out to a residential room.  During detox, they are assessed at intervals around the clock and checked on every hour for their safety.  Detox can be a difficult process for some people, so it is important they are watched closely by skilled professionals for dangerous withdrawal symptoms.  We have the ability to offer medications for withdrawal symptoms, which will minimize the symptoms they are experiencing.  Nursing care is available 24/7 to all patients.  We staff a nurse and PCA around the clock to ensure that all patients are safe and their medical needs can be tended to quickly.
How do the nurses interact with and support patients?
Many patients build a professional friendship with the nursing staff and feel comfortable talking to nursing when they go through both good and bad times while they are here.  We comfort them when they need as well as celebrate their achievements.  We pride ourselves on the patients knowing each nursing staff by name and can build that trust with us.  All medications, whether over the counter or prescription, are administered and managed by the nurse during treatment.
Why should someone choose Valley Hope for treatment?
Overall, Valley Hope is a wonderful place to be to build friendships with all staff as well as other patients seeking treatment.  While every person's journey is different, we all can learn from one another.  Even after they leave, alumni are still welcome to come back and join in on lectures and group sessions.
"Valley Hope saved my life. They know what they are doing, and they really care."  - Sammie, Valley Hope Alumna
"I can't explain to you the people, the staff, the experiences. The things I let go of. The people I still stay in contact with til this day. Valley Hope changed my entire aspect of life after my addiction completely blinding me of it. I would refer anyone I know to this place, and have been back multiple times to see it." -Brittany, Valley Hope Alumna
"I highly recommend Valley Hope to anyone that's trying to stop drinking alcohol and doing drugs. All are welcomed here. I now have four years of sobriety. Thanks for helping me get my life back, your staff was kind and loving. They showed me how I can live sober and free." – Miguel, Valley Hope Alumnus
Freedom from addiction starts here!
For help 24/7 call (800) 544-5101 to speak confidentially with a treatment and recovery expert now. Our Admissions Team can provide a free assessment to determine the most appropriate level of care.